Campaign to prevent Cardio vascular disease, an emerging cause of death among Nepalese people
Published on:
VIN organized a cardiovascular disease prevention campaign in Kavresthali. The campaign was done throughout March and will be continued on the first week of April. A public health team of medical graduate and local volunteers did it. Till now about 200 people are approached for this campaign.
Globally, Cardio Vascular Diseases (CVDs) are the leading cause of death,1 mainly due to cardiac arrest and stroke. It has been projected that the death rate would reach 23 million by 2030. In Nepal, non-communicable diseases (NCDs) are estimated to cause 60% of total deaths, with CVDs contributing to 22% of the deaths. VIN has a focus on "Cardio Vascular disease prevention awareness" in the communities for 2019. The main goal of the campaign is to create awareness about high blood pressure and cardiovascular diseases among the residents of Kavresthali. The team visited different areas of Kavresthali. During these visits, they are giving presentations, with the aid of posters, about the risks, prevention, management and common symptoms of high blood pressure. Furthermore, they measure the blood pressure, weight, height and blood glucose of as many people as possible among the villages. They discover people with high blood glucose and blood pressure so they can be treated in the local health post and change their behavior to control it. With this information a database is created and, in the future, follow-ups of patients with high blood glucose or blood sugar can be performed more easily. Also, they did follow up with the people who are diagnosed with high blood pressure in the past campaigns.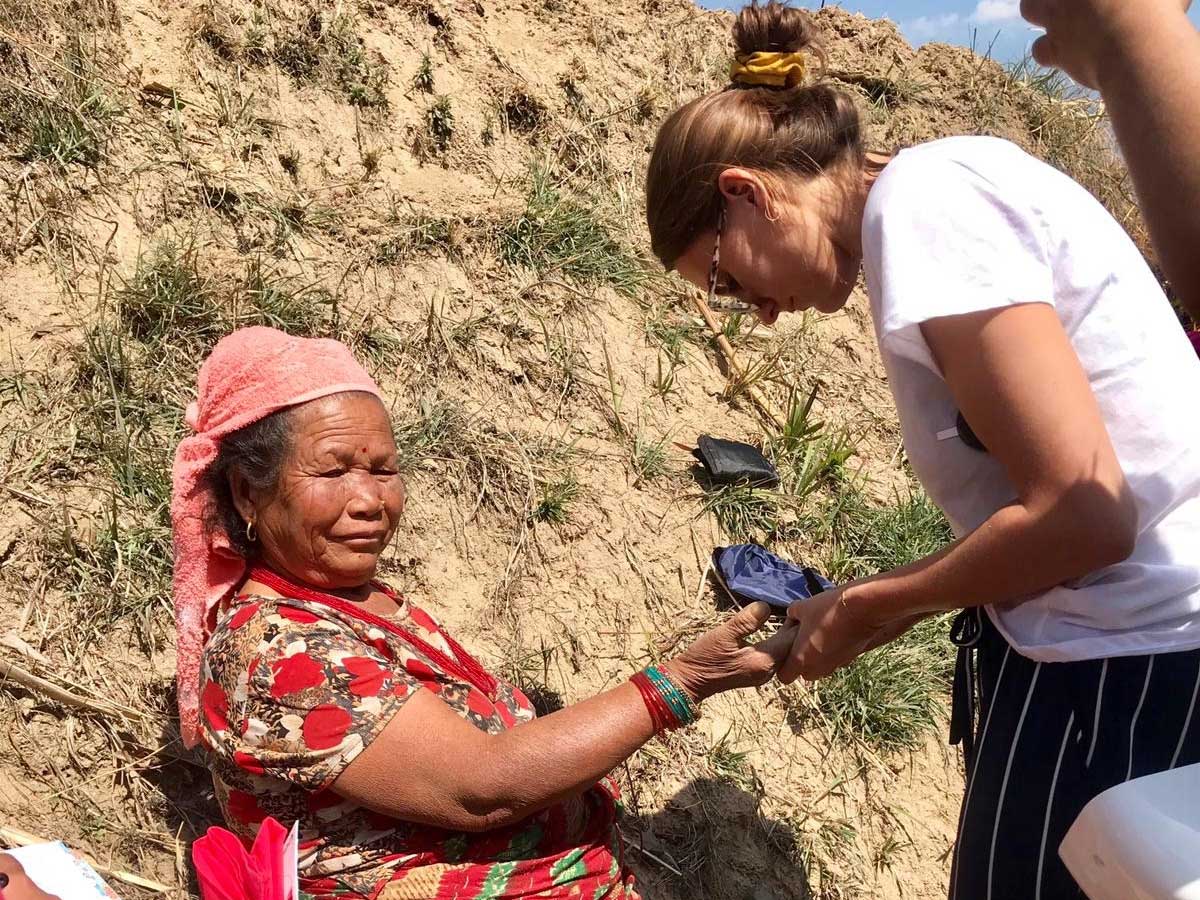 The campaign is very much effective to have a cross-sectional survey of blood sugar and blood pressure among local people. The team found challenges as well to do this job.
Maud, medical graduate and Dutch volunteer expressed her feelings towards the campaign:
"I experienced that is it's hard to convince people to change their behavior. Many people are smoking, have non-variated nutrition and fail to exercise. However, this kind of behavior is part of the cultural community and therefore hard to change. Additionally, I noticed a lack of knowledge about these kinds of diseases and behavioral risk factors. I believe that this campaign is truly useful, important and more knowledge about specific health issues is being created. So far, we found many people with high blood pressure or blood glucose of which they were not aware of. Every Tuesday I work at the local health post with Dr. Laxmi and I am really pleased to see people I have seen in the villages come by for advice, medicine or further check-ups.  I feel that together with the local Nepali volunteers we really can make a difference."
---