volunteers testimonials
Marwah Ashrour, Saudi Arabia, WASH, 19/12/2015
to

31/12/2015

This experience has been an eye-opener for me. I feel blessed to be able to help those who are in need. Thank you VIN for this amazing experience and opportunity.
Simone Bodmer-Turner, USA, Orgainc Farming, Lifeskills, 15/01/2016
to

26/03/2016

I am very grateful for my time volunteering with VIN. Living in the Nepali countryside with a family is an irreplaceable experience. I enjoyed teaching the community what I know about organic farming and in turn feel that they taught me so much about taking care about one another. Not...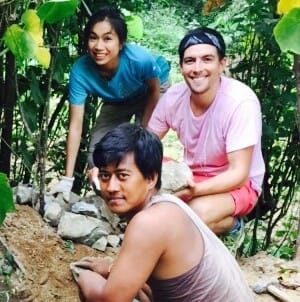 Jorge Luis Torres Barbosa, Mexico, Post Disaster Relief project, 04/09/2015
to

15/09/2015

My volunteering experience was amazing. Personally, I received more than what I was able to give. Knowing more about the locals, traditions, culture, and lifestyle definitely added a lot to my travel to Nepal. I believe I am not gonna Be able to change the world but together we can...
Sian Hostad Family, United Kingdom, Early Childhood Education Program, 15/09/2015
to

01/10/2015

VIN has spent 10 years working with the Jitpurphedi area, and has achieved some remarkable things in that time, improving the lives of countless people. Their help is highly valued by the community, and wearing a VIN T-Shirt gives you instant status with everyone you meet. The volunteering opportunities they...
Jonty O'Hara, Australia, Childcare: Orphanage project, 15/11/2015
to

13/12/2015

Volunteering in a foreign country that is both different in culture and language has always been a dream of mine. Volunteers Initiative Nepal made the whole process from   organizing vaccinations and flights to learning the language seamless and very easy. The project was carefully selected to meet both my needs...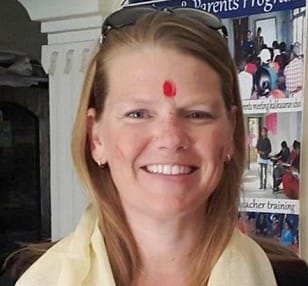 Amy Pennybacker, USA, Teaching English at Buddhist Monastery, 20/11/2015
to

01/10/2015

I really can't say enough good things about VIN and my experience in Nepal.  I think what set VIN apart from my prior international volunteer experiences is that they are a local organization with staff members who are also locals.  As such, they have a unique perspective and insight as...
Earthquake Emergency Relief Fund
---
---