Public Health Program
Fact-Sheet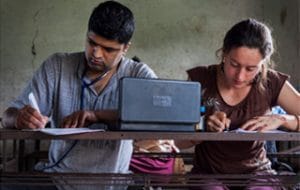 Experience a new culture through an adventure of a lifetime while developing and building a healthier, more sustainable, future for the world!
You can, through any of Volunteer's Initiative Nepal's exciting Public Health Programs. Are you a health professional, student, animal lover, or a world-conscious and willing volunteer looking to get experience through hands-on opportunities? Then you've come to the right place.
Why should I volunteer with VIN's Public Health Program?
Choose a Public Health Project And
Click Apply Now to Begin Your Adventure
Public Health Projects:
Empower Communities through Health, Sanitation & Hygiene Education
Create awareness in local communities in Nepal while experiencing what it's like to teach and educate in rural communities abroad. Through VIN's Health, Sanitation, & Hygiene Education project, you have the opportunity to be a part of removing barriers to improved health, by providing basic sanitation and hygiene education. During your time as a volunteer you will experience local life in Nepal as you live with in a home stay with a Nepali family.
Read more
Apply now