Public Health Program
Fact-Sheet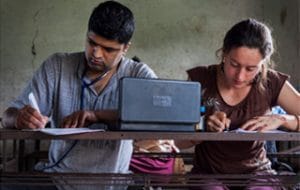 Experience a new culture through an adventure of a lifetime while developing and building a healthier, more sustainable, future for the world!
You can, through any of Volunteer's Initiative Nepal's exciting Public Health Programs. Are you a health professional, student, animal lover, or a world-conscious and willing volunteer looking to get experience through hands-on opportunities? Then you've come to the right place.
Why should I volunteer with VIN's Public Health Program?
Choose a Public Health Project And
Click Apply Now to Begin Your Adventure
Public Health Projects:
Empower Communities through Health, Sanitation & Hygiene Education
Create awareness in local communities in Nepal while experiencing what it's like to teach and educate in rural communities abroad. Through VIN's Health, Sanitation, & Hygiene Education project, you have the opportunity to be a part of removing barriers to improved health, by providing basic sanitation and hygiene education. During your time as a volunteer you will experience local life in Nepal as you live with in a home stay with a Nepali family.
Care for the Elderly with Your Experience and Knowledge
Are you an experienced volunteer looking to work with the elderly? If so, this is your opportunity to pass on your knowledge to the local people in Nepal. Even if you don't have much volunteer experience, but are enthusiastically interested, you are still encouraged to apply. As a public health volunteer in Nepal, through VIN's Care for the Elderly program, your knowledge and time will be vital to creating a stronger care system for the future. You will perform health checks, work as a caretaker for the elderly, assist with food preparation and sanitation, organize and conduct recreational activities and more while becoming immersed in the culture of Nepal!
Preserve Nature and Health by Establishing Waste Management Practices
As a public health volunteer or intern in VIN's Waste Management you will ideate and establish best practices for waste management in rural communities in Nepal. Help create and raise awareness of the basic, yet crucial advantages of having and preserving a clean environment. During your time as a volunteer or intern you will live with a local family and experience the wonders of Nepali life as you immerse yourself in the community and culture.
Gain Hands-on Experience by Providing Public Health & Medical Care
Are you seeking international medical internship or a public health volunteer program abroad? As a volunteer or intern in VIN's Public Health & Medical Care program you will be involved in a variety of hands-on activities such as reviewing patients, taking pulse rates and blood pressure, giving basic counseling, and providing ongoing education on basic public health awareness and hygiene among the local people. You will also have the opportunity to conduct research and public health surveys that will be instrumental in guiding the future direction of the program. During your time as a volunteer or intern you will live in a local community host family, where you will be immersed in the Nepali life, culture, and language.
Stop dreaming of the adventure that awaits you!
Have questions? Click here to see our FAQ.
More About VIN & Nepal
One of the world's poorest countries and beset with long-term political struggles, Nepal faces many challenges to public health.  In the rural communities the government offers few facilities to support the health of its people.  Illiterate, many people do not have the means to change their health, sanitation and hygiene practices and remain unaware of the major health risks and how to minimise them.
Look to the streets of Kathmandu.  You will see the litter that lines it and the dogs that live among it.  Solid waste management across the country remains a major concern and a constant threat to public health.
The overriding objective at VIN is the empowerment of marginalised communities, with a focus on those most marginalised; women and children.  We have been working with Jitpurphedi Village Development Committee (VDC) since 2007 and have recently begun work with Okhaldhunga in the Everest region.  Initially in Jitpurphedi it was estimated that approximately 40-50% of households did not have access to a permanent toilet and levels of hygiene were low.
Health and basic infrastructure are two of the foundations of our work.  We have sought to promote these through support of Jitpurphedi's local health post, staffing it with a dedicated doctor and nurse, providing education in the community and holding health camps in schools to educate the children and screen for dental, parasite and eye problems.  As part of our Construction and Manual Work Project we have helped to construct approximately 300 toilets across Jitpurphedi and are committed to a further 300, in order to improve health and hygiene and eradicate open defecation.
We have come a long way in Jitpurphedi and work in Okhaldhunga has only begun.  How can you help?
Apply now
Fees