News Update
Water research volunteer
| Environment and Conservation Program
VINs "Water research project" is  designed to address the water related  problems and to search the possibility of development through proper utilization  of water resources in the rural marginalized communities...
ECD Guardian meeting
| Children Development Program
ECD Guardian meeting of Bhadaure-3  and Taluwa -4  was held on  6th  and 8th   September respectively  . It was regular meeting which holds on every  two months. During the...
Child Club Management Training
| Children Development Program
Child club Management training was conducted in Tarakeswor viddhya kunja secondary School on 14 September, 2015 for children club Members. There were altogether 30 Children present in the training. VINs...
Toilet Construction
| Public Interest Program
Volunteers Initiative Nepal received ten more workcamp volunteers on the fifth of September from different countries for post disaster relief program.  After the successful completion of 550 transitional home project...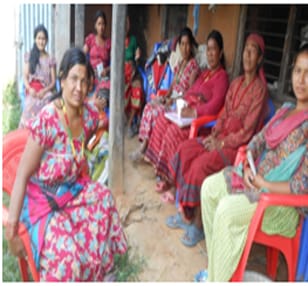 Women's group meeting
| Women Empowerment Program
The women's empowerment program have  3 sub projects; Income generation and Marketing, Women's rights and skills, Micro-credit cooperative. The women's group meeting was conducted at Dadagaun of Jitpur community under...
Teaching Sports to the children
| Teaching Program
Volunteers Initiative Nepal received ten volunteers on 1st of September for long term program. These volunteers are for different programs i.e. Health and care, English development, Buddhist Monastery, Toilet construction,...
Earthquake Emergency Relief Fund
---
---