Account keeping literacy class in Kavresthali community
Published on: 16/12/2018
Volunteer Initiative Nepal has successfully formed 36 women groups on different communities of tarkeshwor-2-kavresthali as well as organized accounting classes for each group. VIN mobilized an international volunteer Wingtong Lu, who is studying Bachelor of Professional Accounting in Australia, and a local volunteer Jyoti to conduct the accounting classes together. They are here to contribute their knowledge to women. On December 6th 2018, these two passionate volunteers were conducting an accounting class for Jana Jagaran women group at Thumki. There were total 10 women participating in the class who seemed to be active and interested to know about the accounting concepts. In the class, the two volunteers were conducting some basic accounting knowledge such as calculation of interest rate, Accounting Equation and profit or loss equation, which is also essential to use for women's businesses. This class ran in a very interactive way because they have done various exercises on the basis of those terms. Besides, they calculated interest rate as well as profit and loss in the exercises.
We finalized that total 88000 rupees were collected by women and they are using that money for the business purposes. Women are taking 10% interest rate from that money, so in the future we think that they still need more classes that help them for their business as well as Shamua.
One of the inspiring lady kabita mudwari seemed excited by taking this class as she is facing difficulties in running the women's group and those accounting knowledge she learned is truly helpful for her work.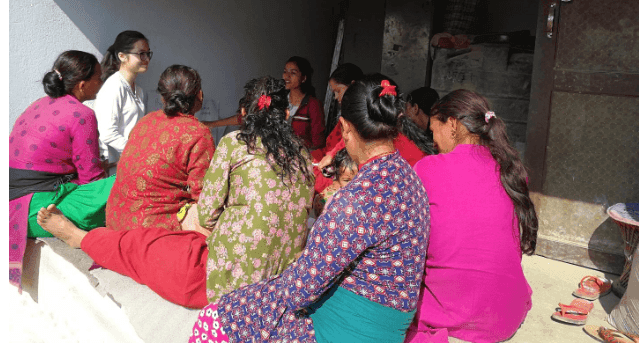 ---